Fleurs de Vedra (fluhr duh veedra), is a floral and event design company. We specialize in beautiful event decor, with the focus of course being on flowers! Fleurs, means flowers in French, and is a sentimental reference to my Mother, who is French Canadian.
We provide services to clients in North Eastern Florida including Ponte Vedra Beach, Jacksonville, St. Augustine, Orange Park, Amelia Island and will travel for destination weddings and events.
As a young bride, I spent months leafing through various wedding magazines and envisioning myself with Princess Diana's, lavish cascading bouquet.

Of course I picked all the most expensive flowers that were out of season! I quickly learned about budgets and availability, and with my growing latin botanical vocabulary, and my very talented floral designer, my expectations were soon exceeded! The results? Happy parents, happy bride, and a beautiful wedding!

Besides the bride and her beautiful gown, what do people talk about at a wedding? If you guessed the flowers, you are right!

Flowers are a significant decor element in any wedding. They are carried by the bridal party, they surround the alter, they decorate the tables and chairs, and often the cake. Flowers can also be worn as adornment in the form of crowns, earrings, rings and necklaces. Your guests will talk about the flowers during dinner and long after the wedding! They will be a focal point in your pictures too!

Flowers make your special day a beautiful day! It would be my pleasure to help you create a unique and memorable occasion. Using my talents as a designer, I will work with you to bring your vision to life, while staying within your budget. If you haven't got a vision, leave it all to Fleurs de Vedra! Along with my team of talented and professional staff, we will help to make your wedding day the best!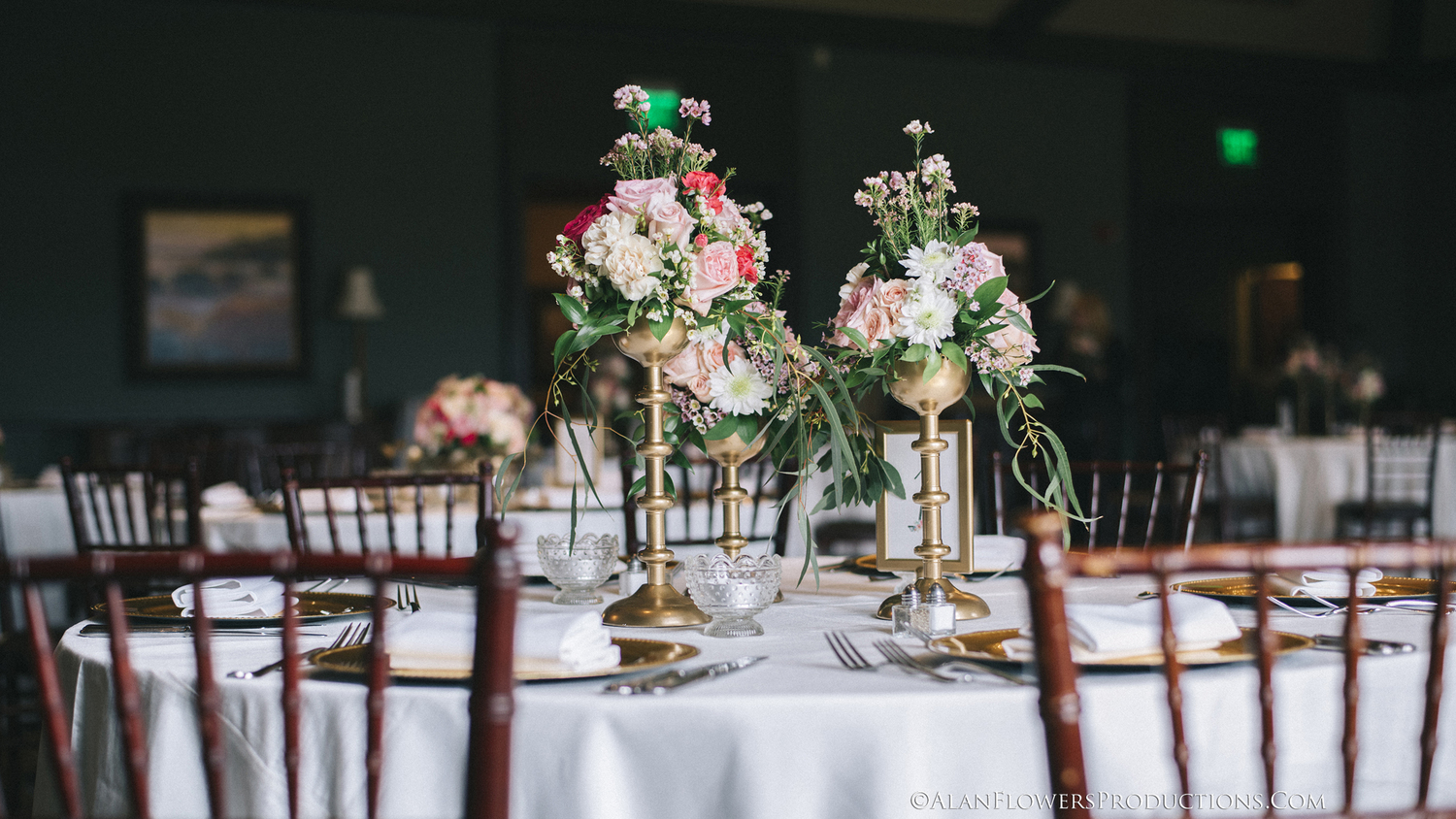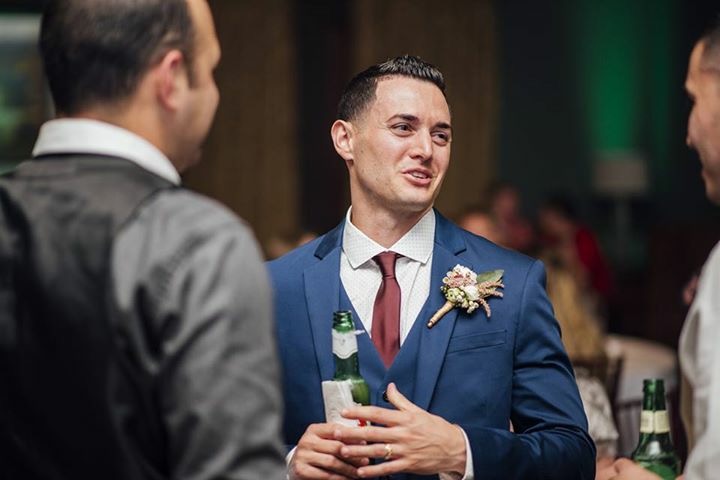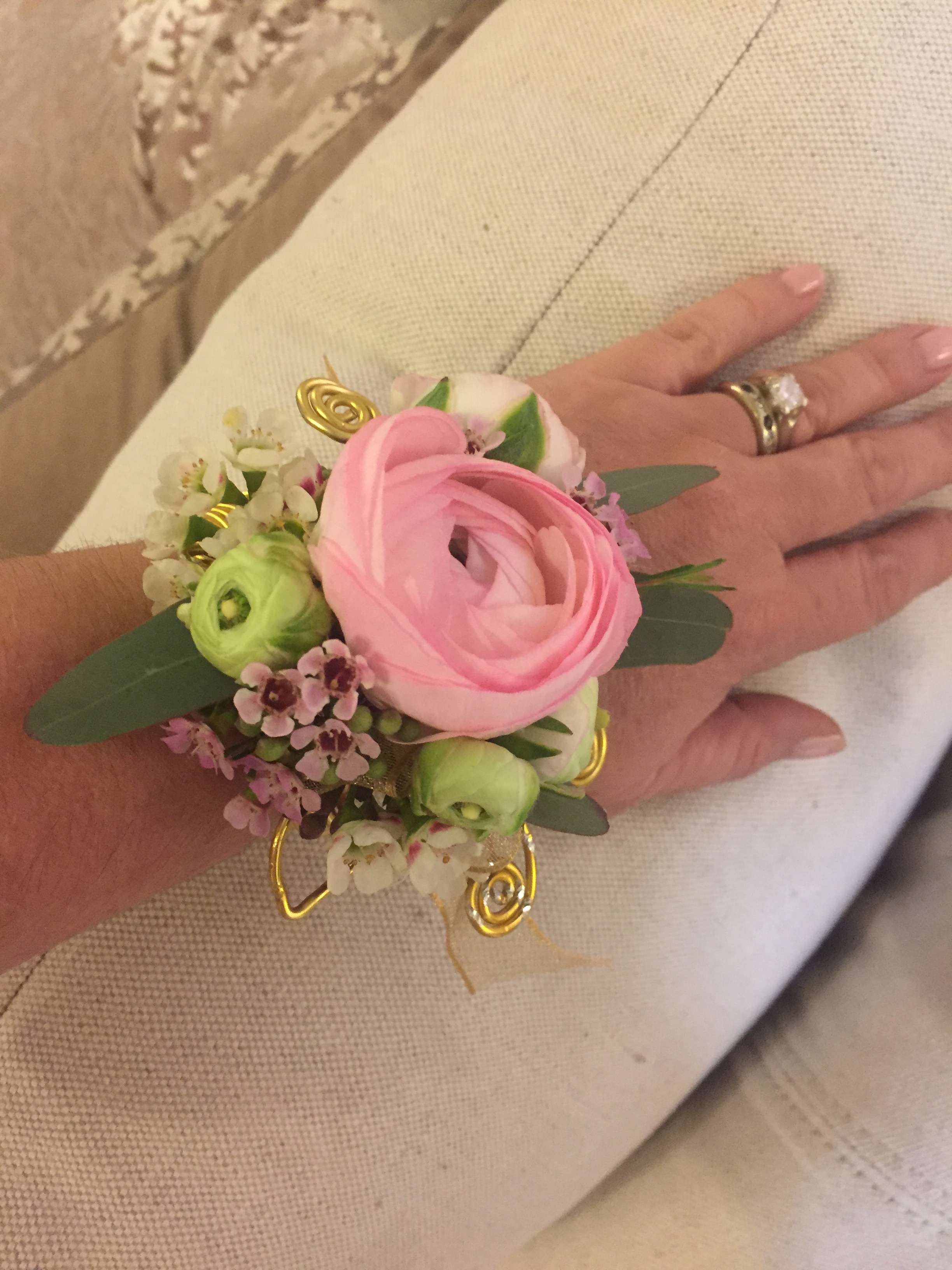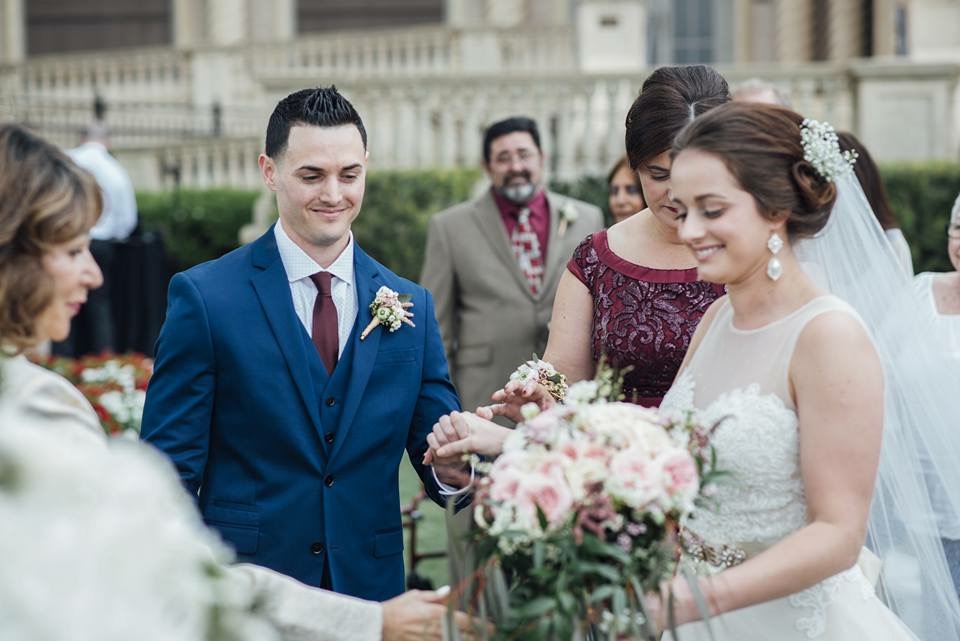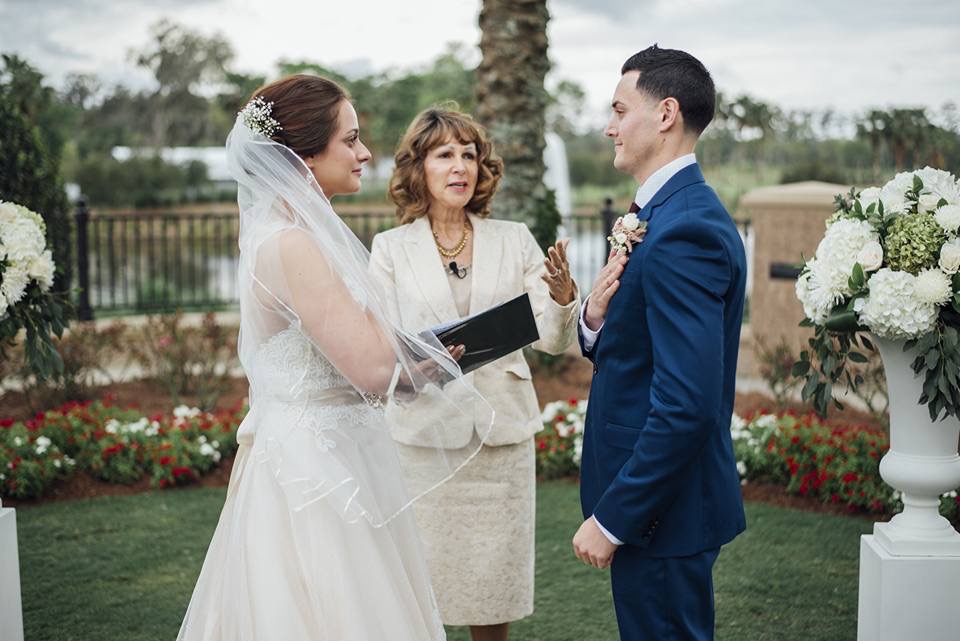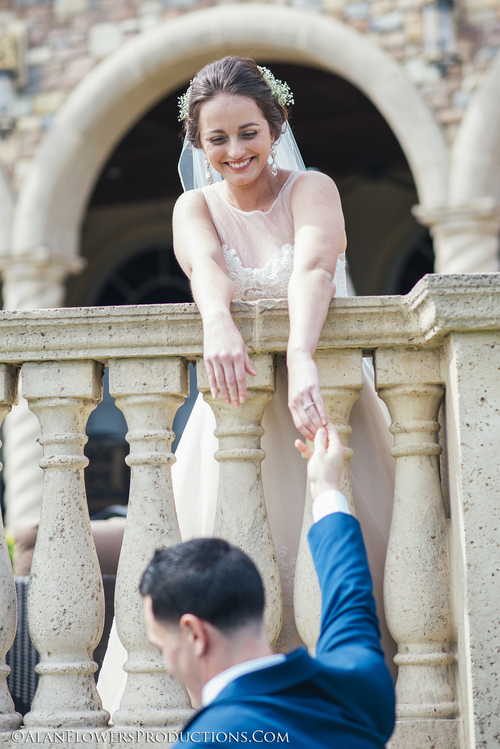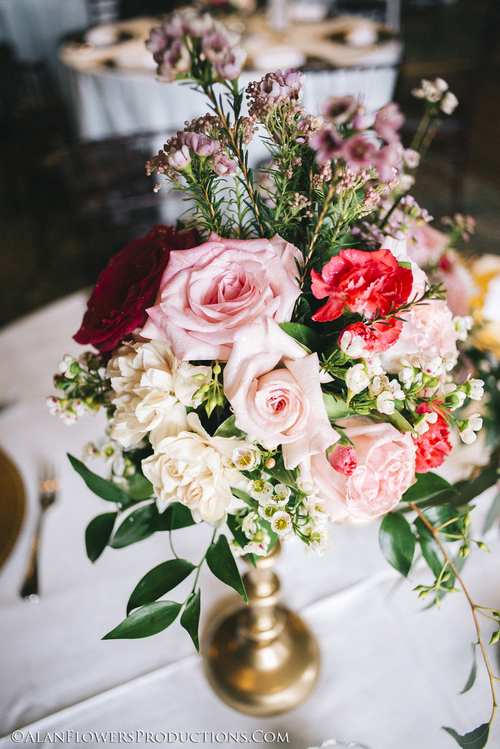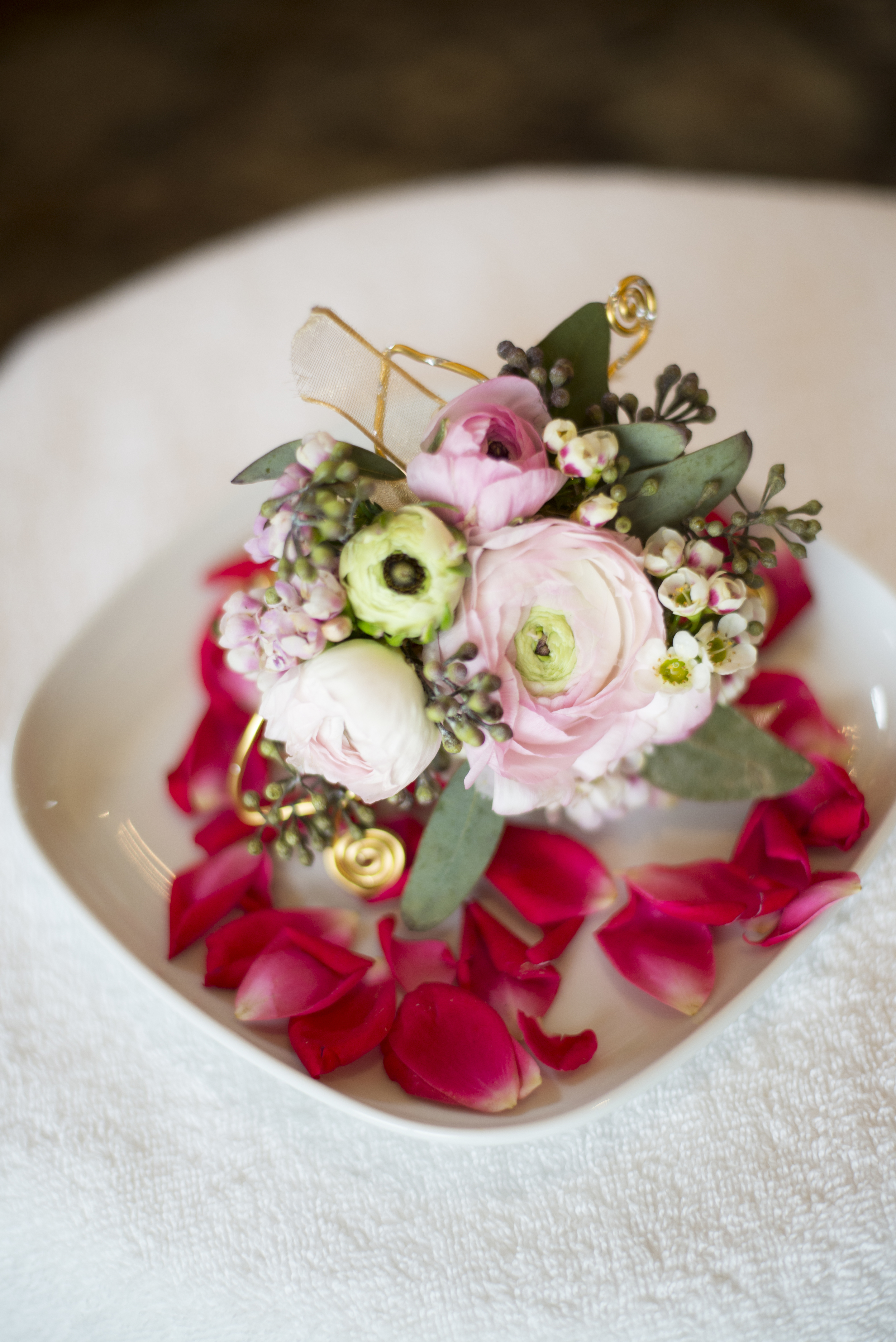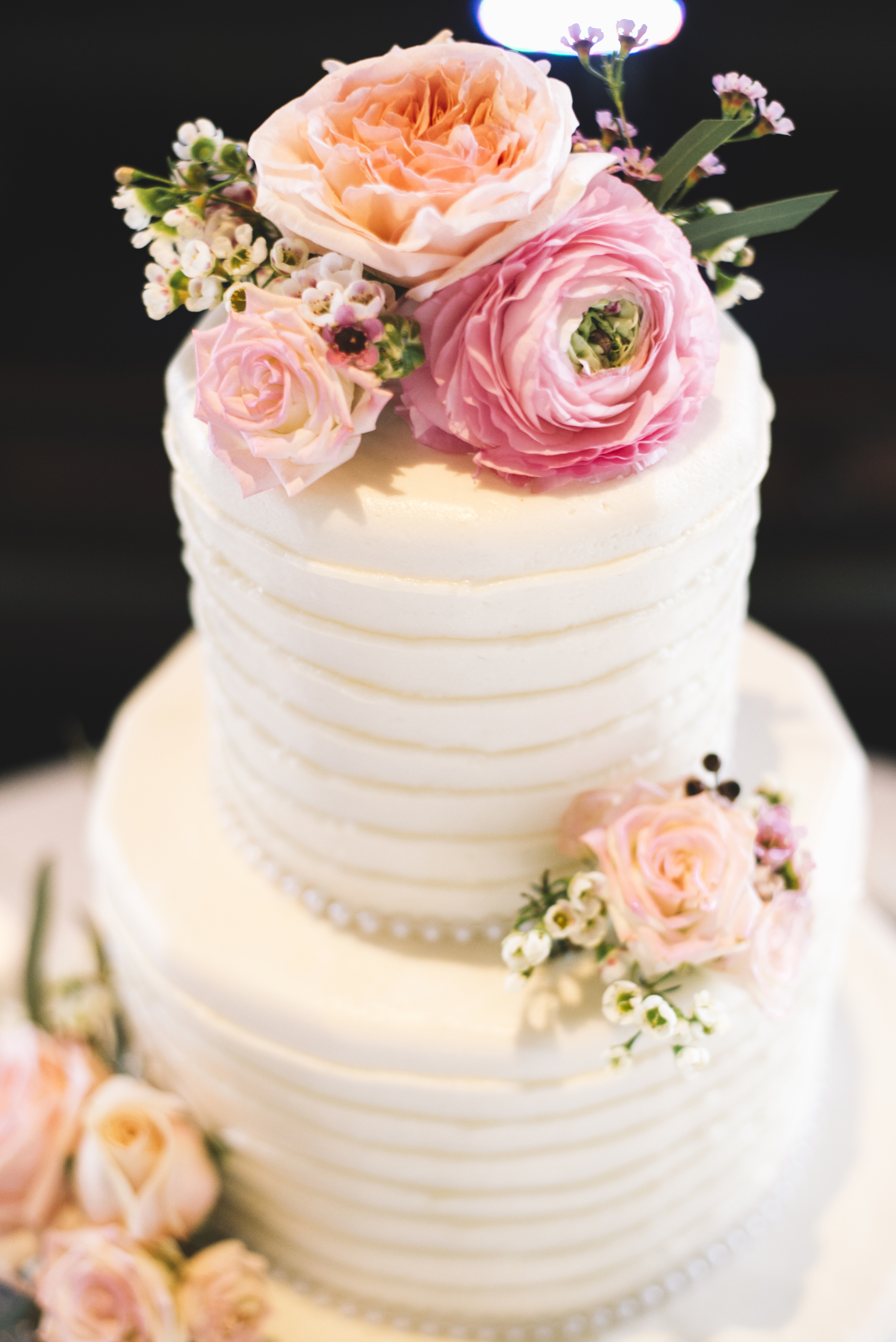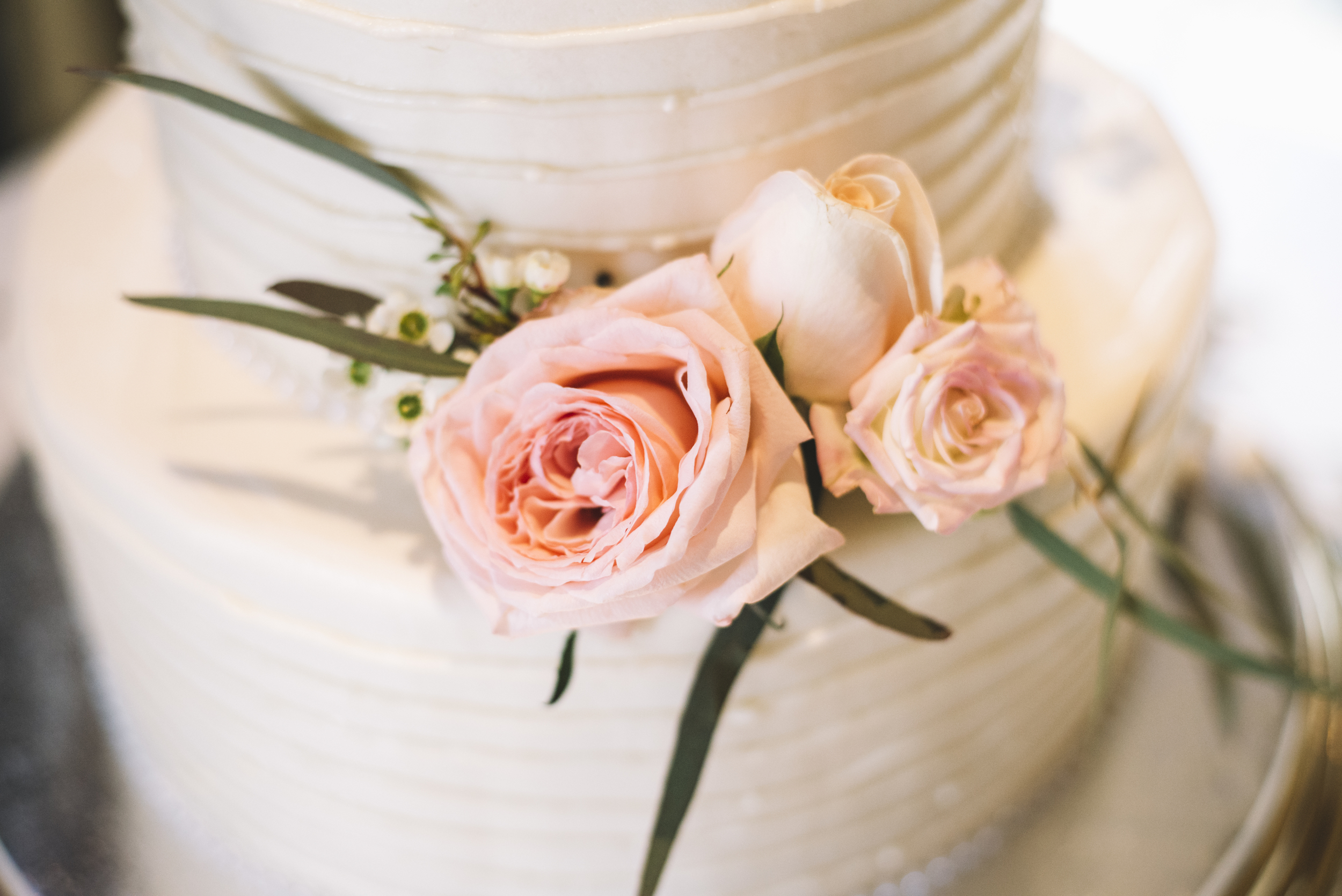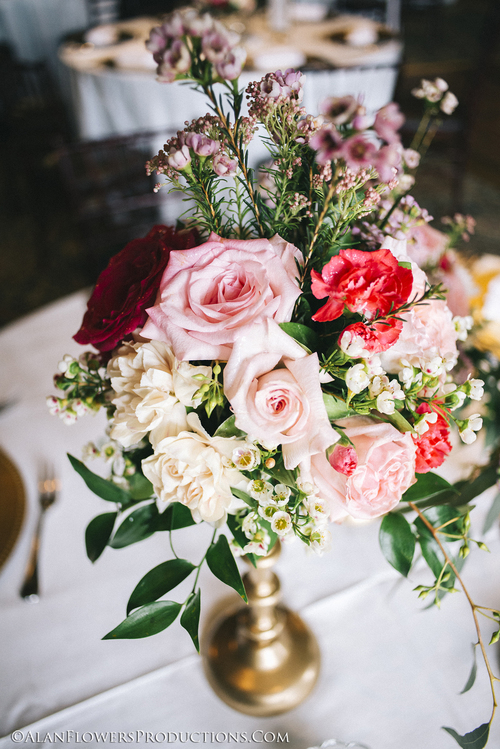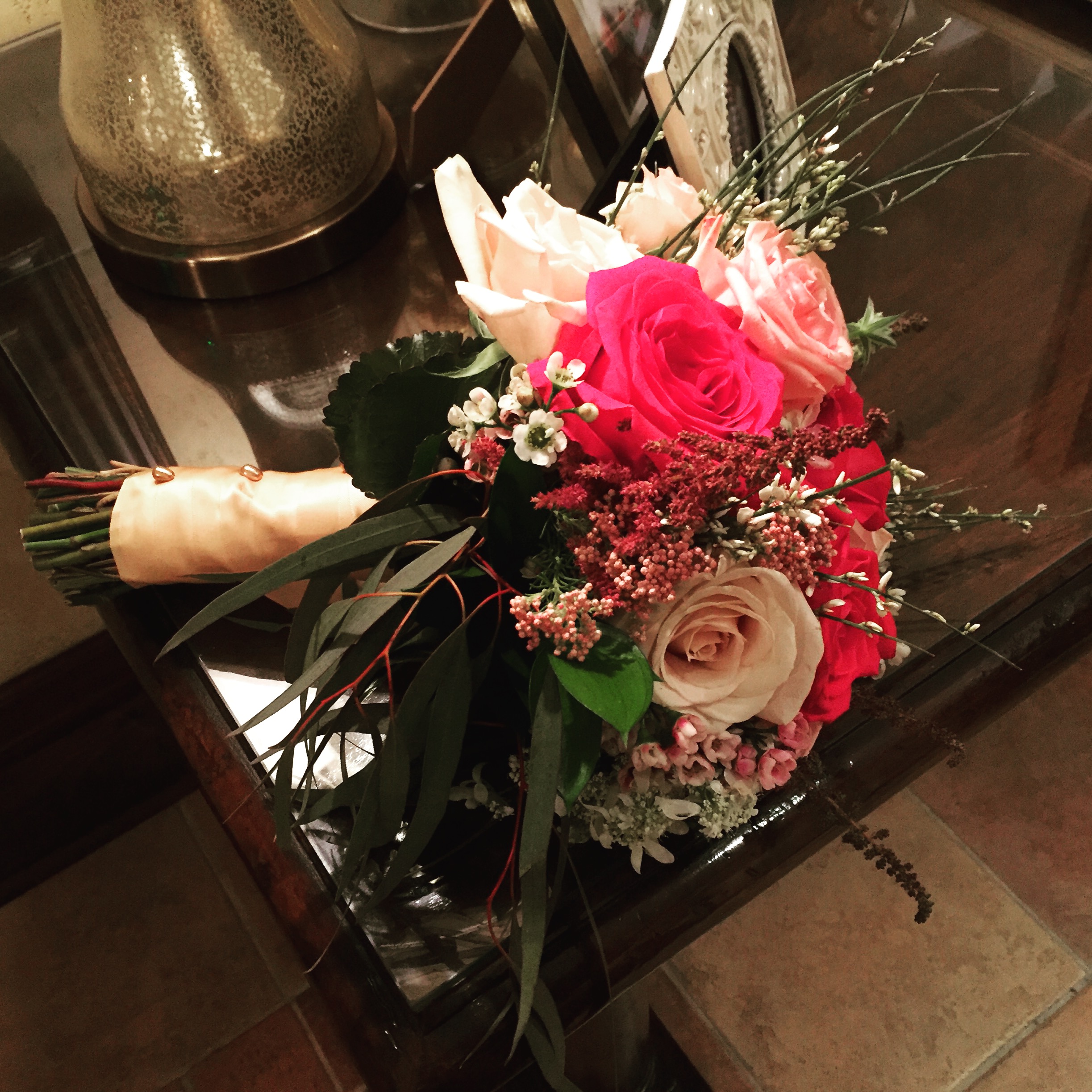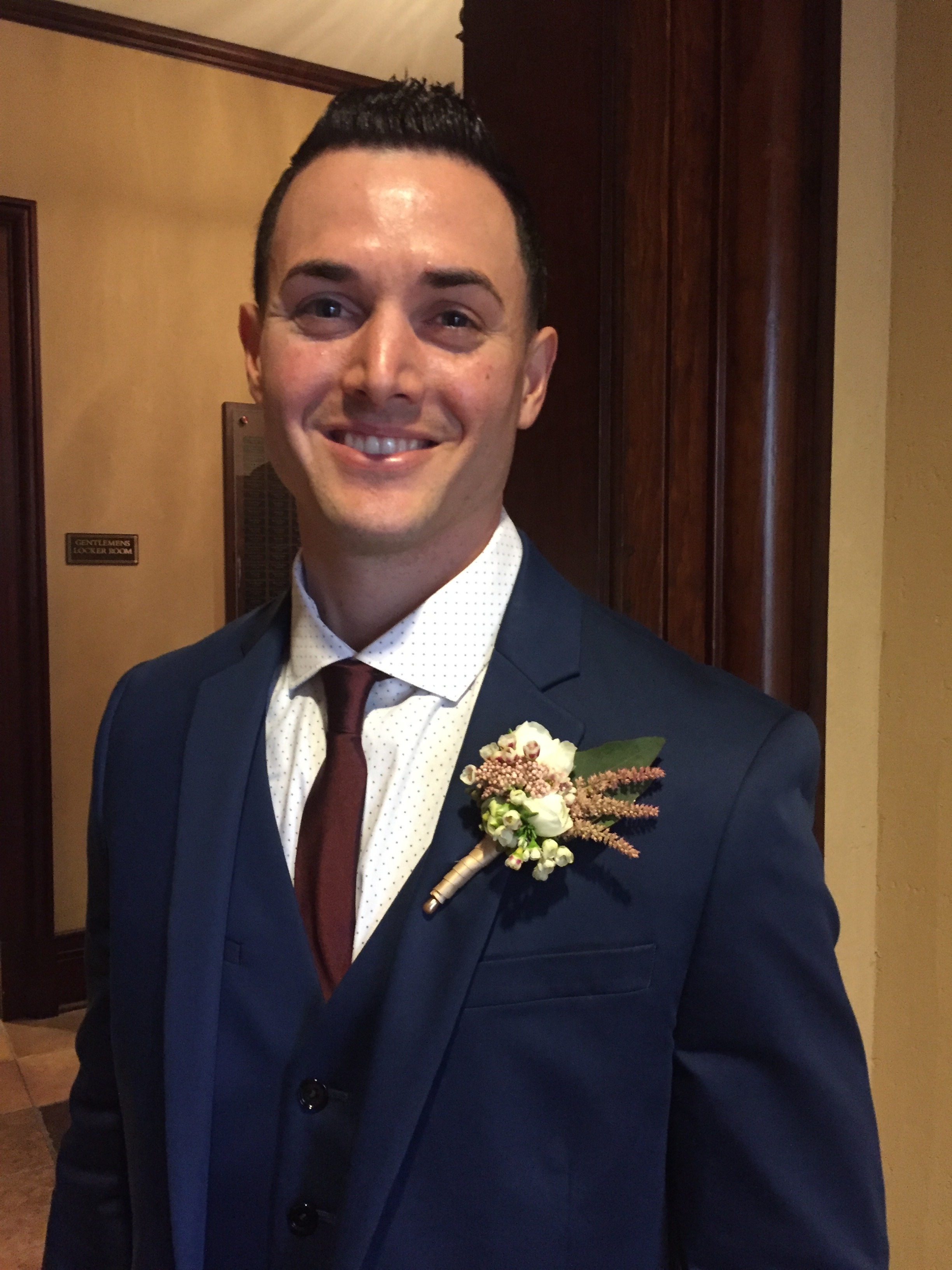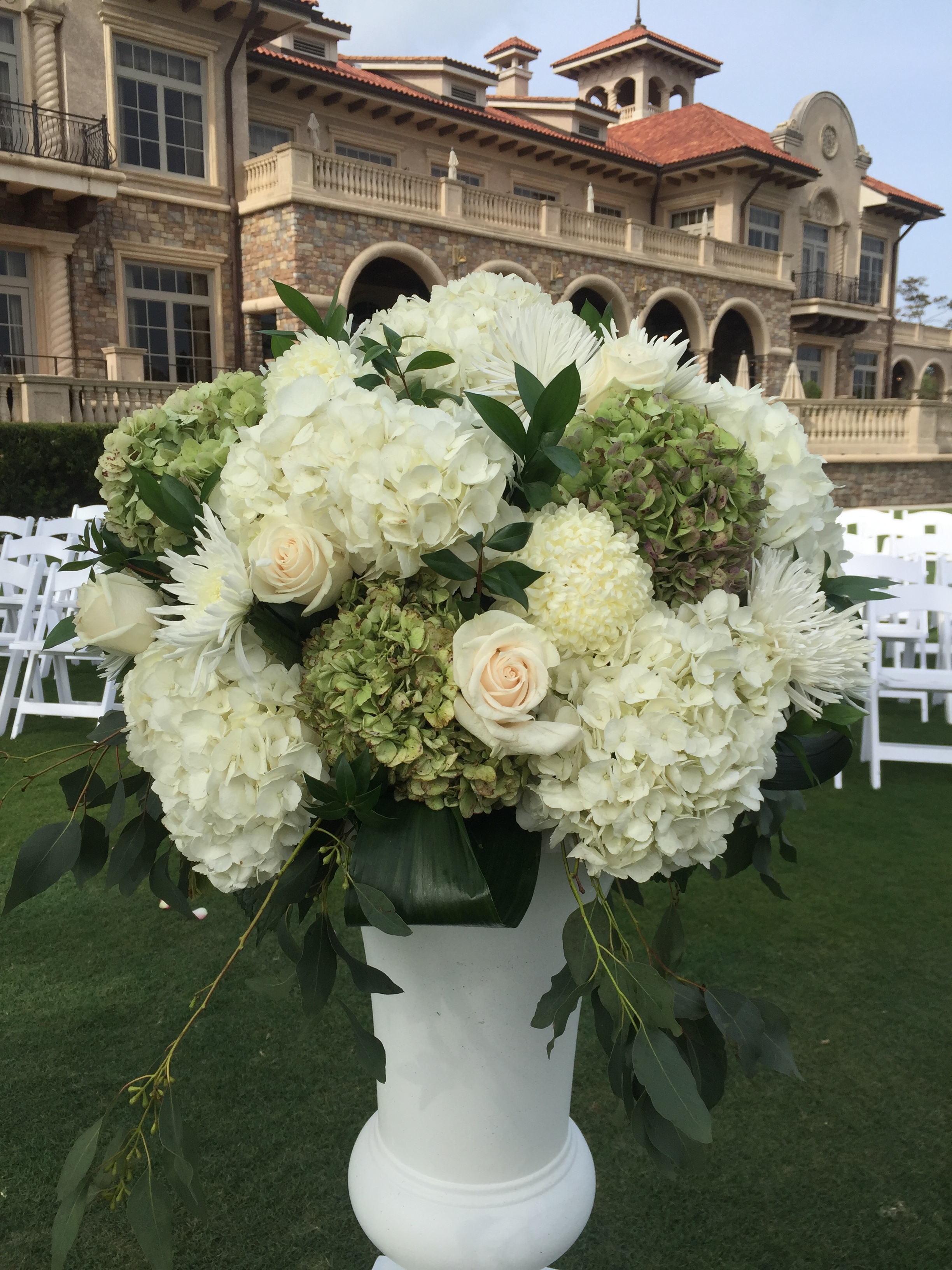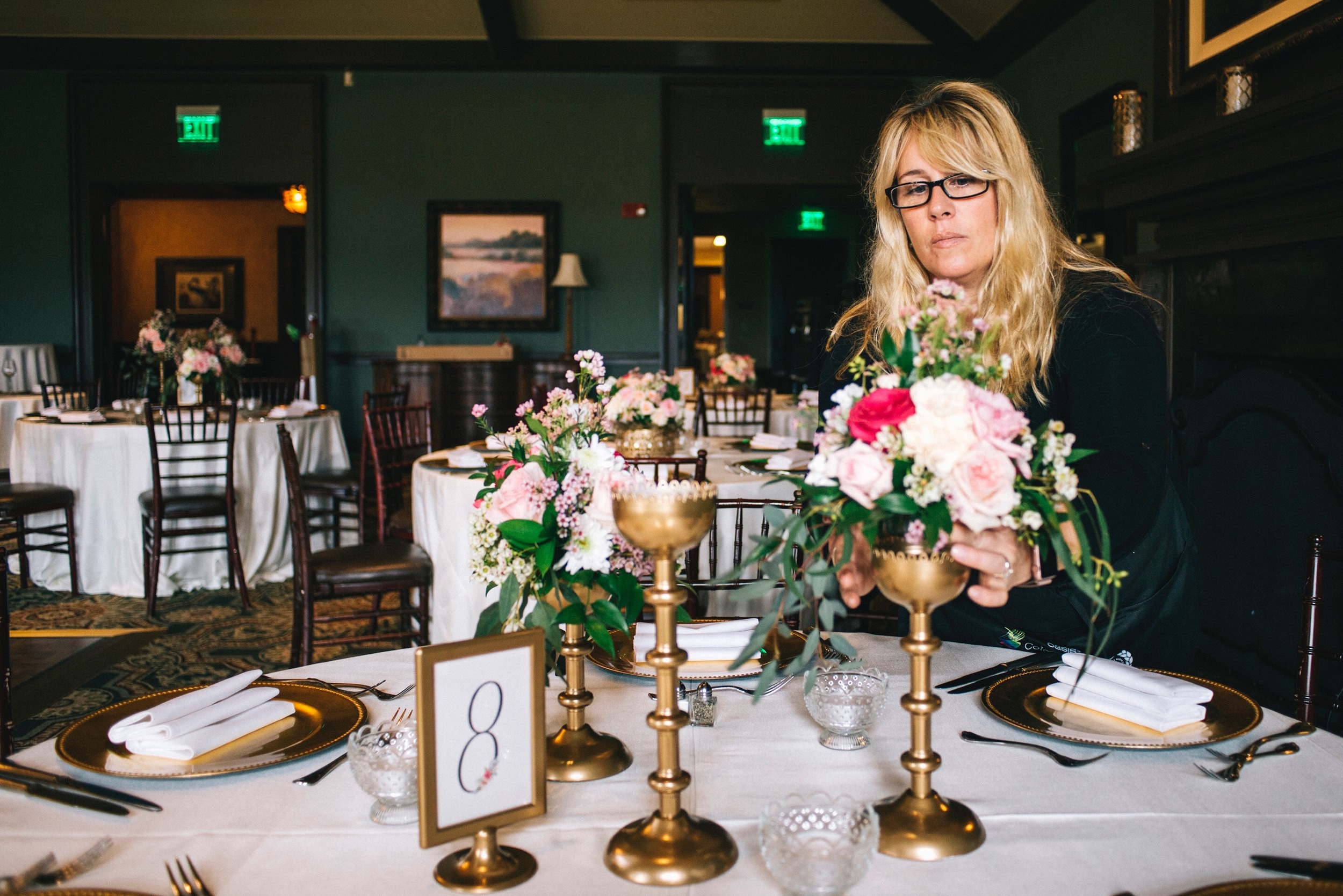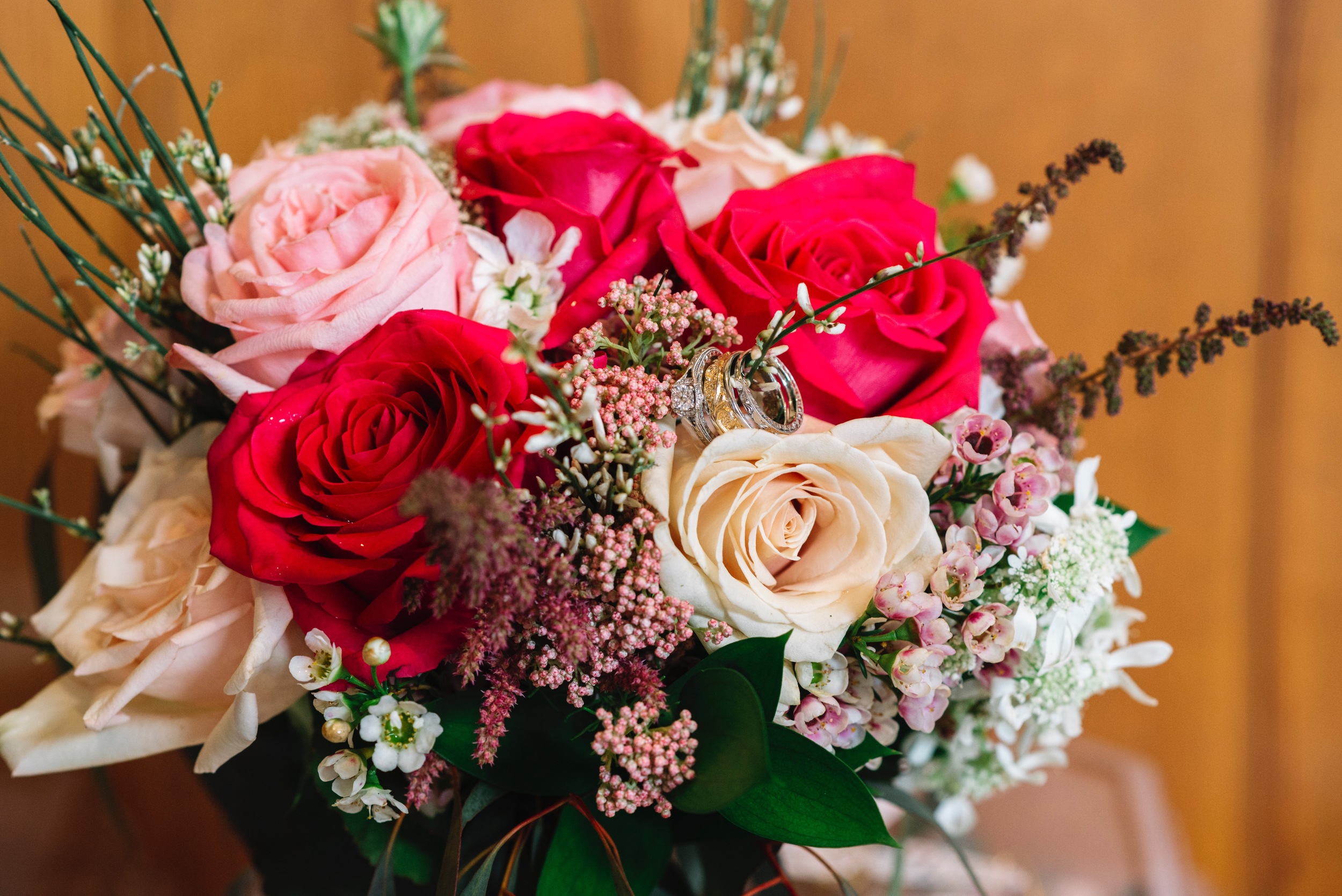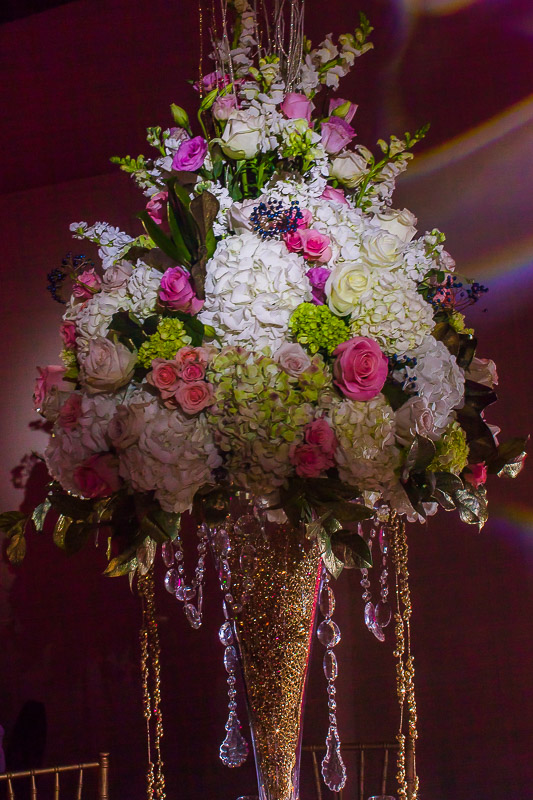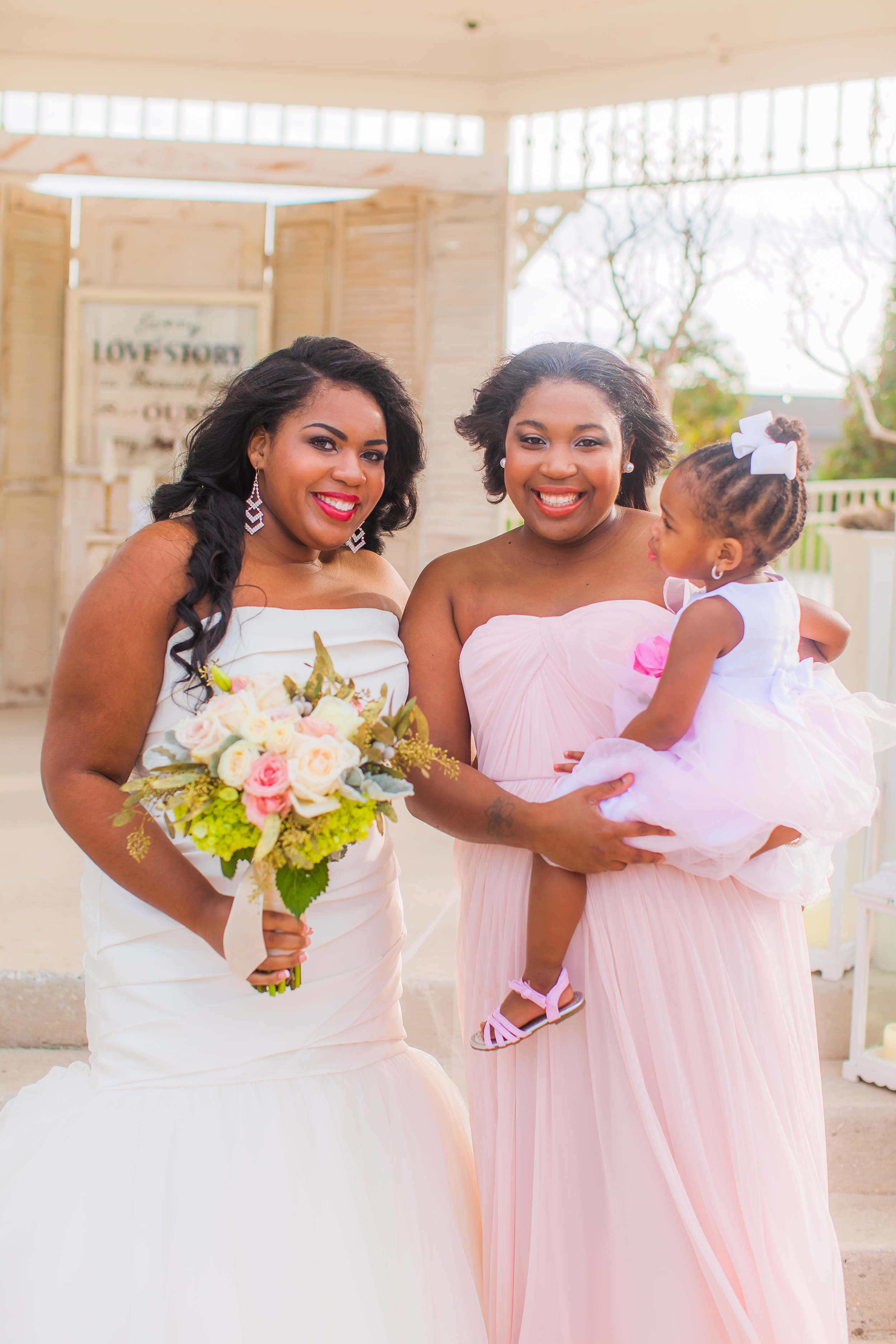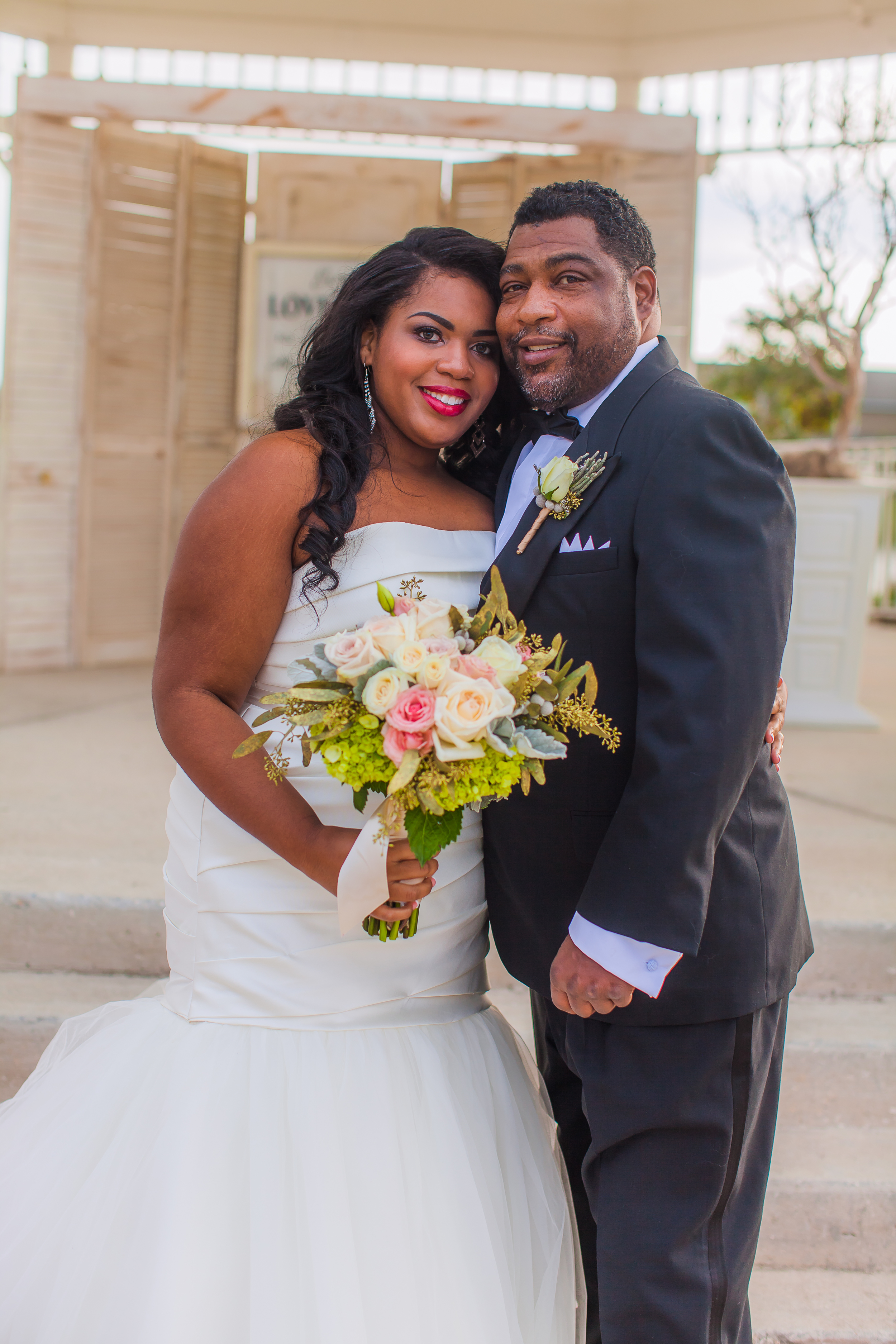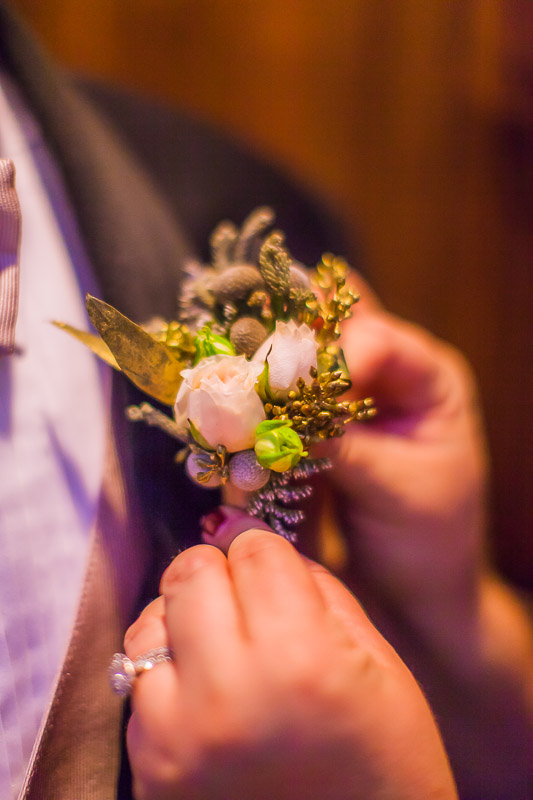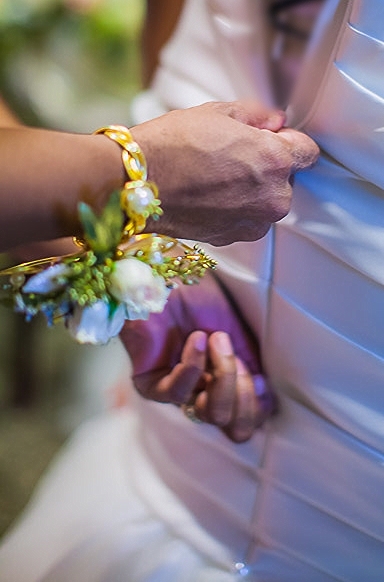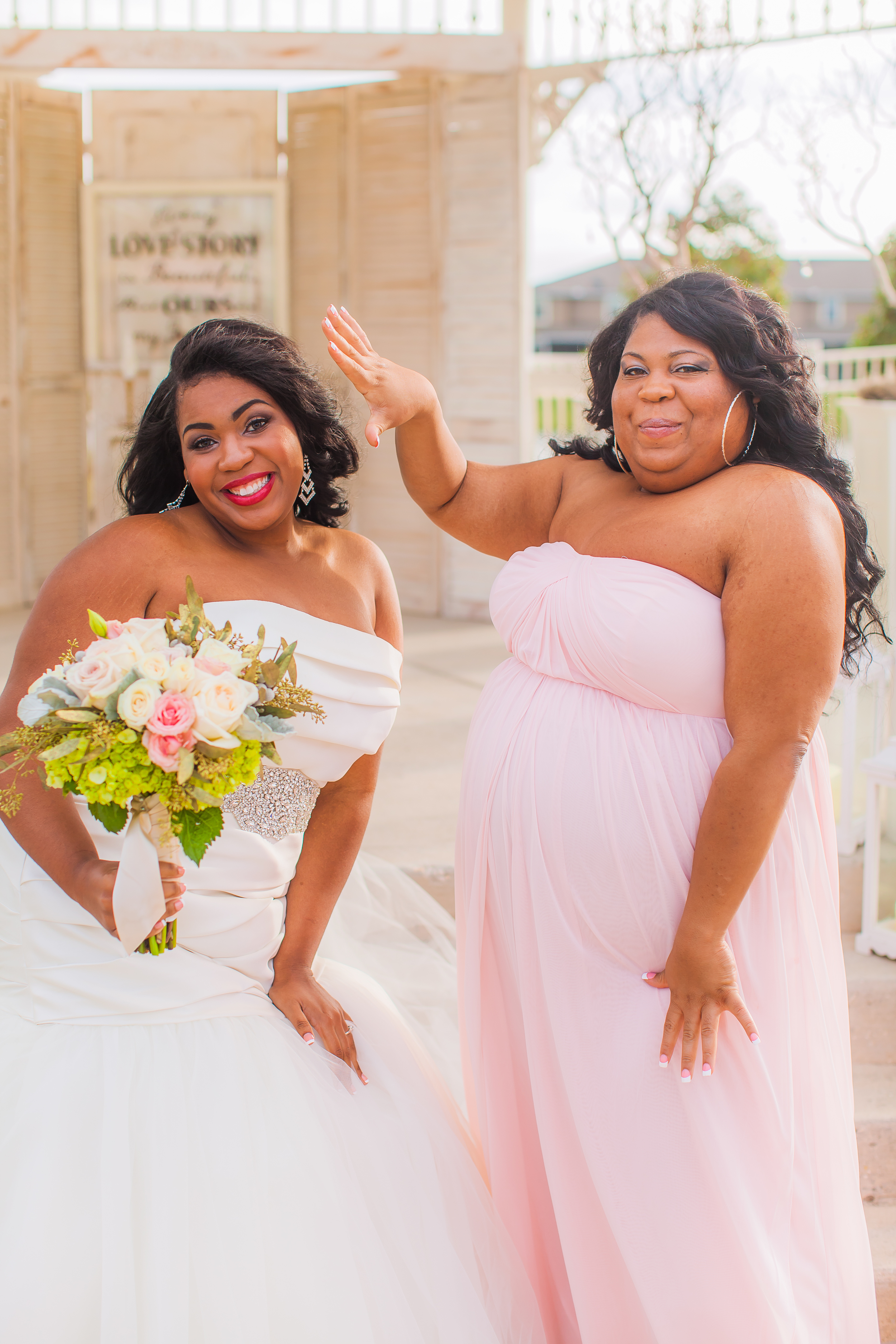 Fleurs de Vedra has a beautiful collection of centerpiece, and decor options, that will help style your wedding or event. We take the stress off of you by helping to coordinate your decor. Custom requests are welcomed, and we are happy to incorporate items provided by the client.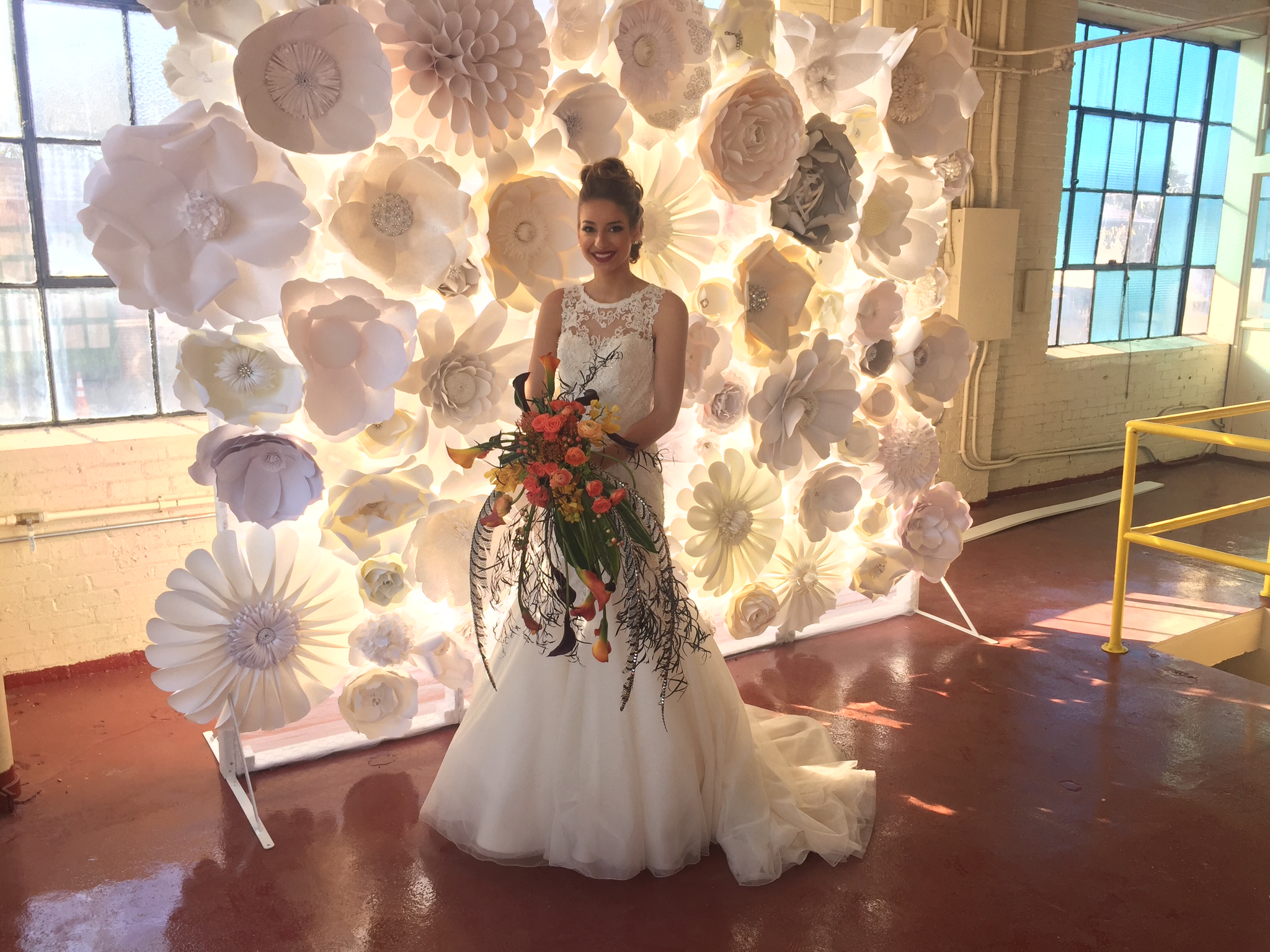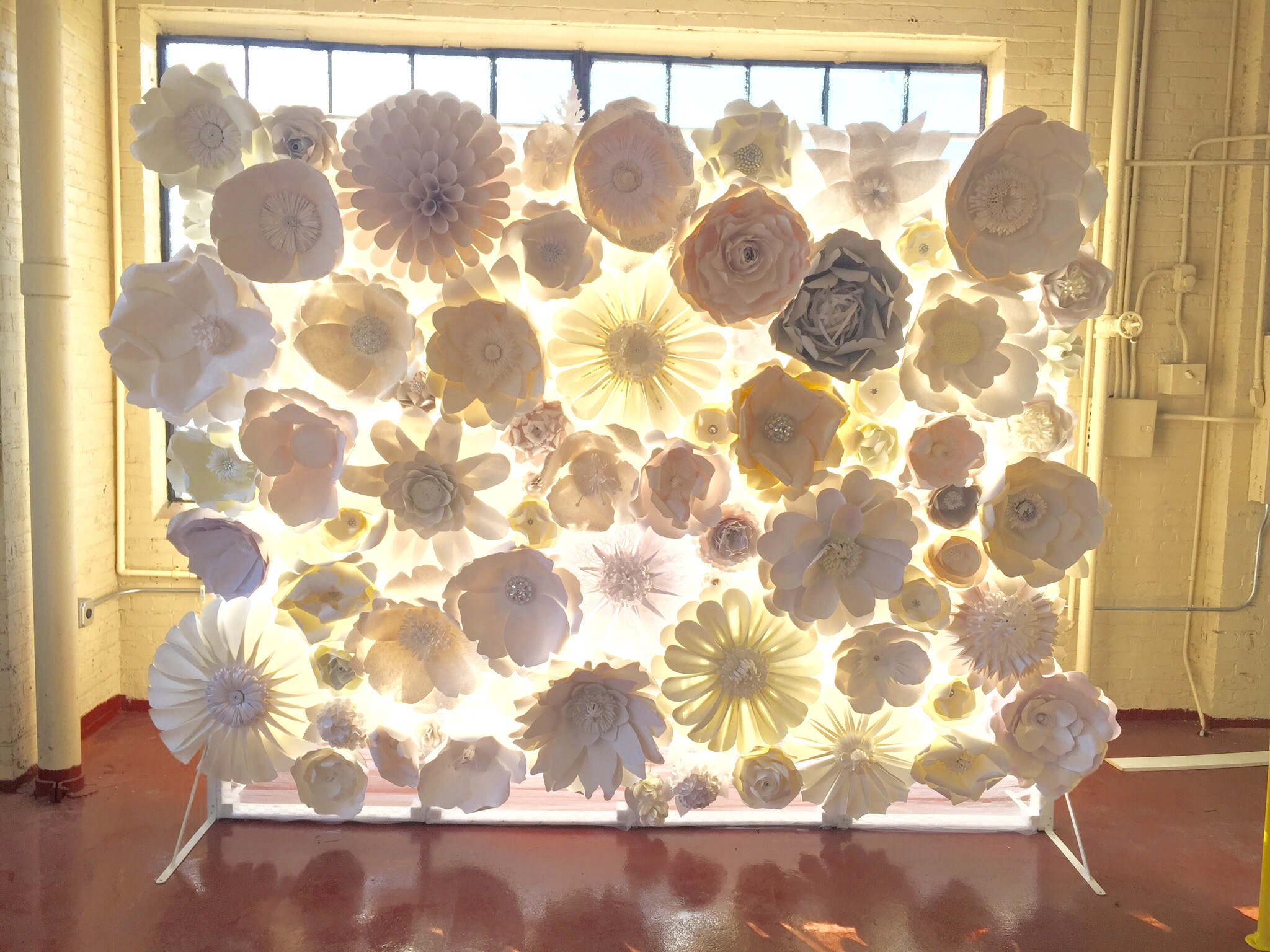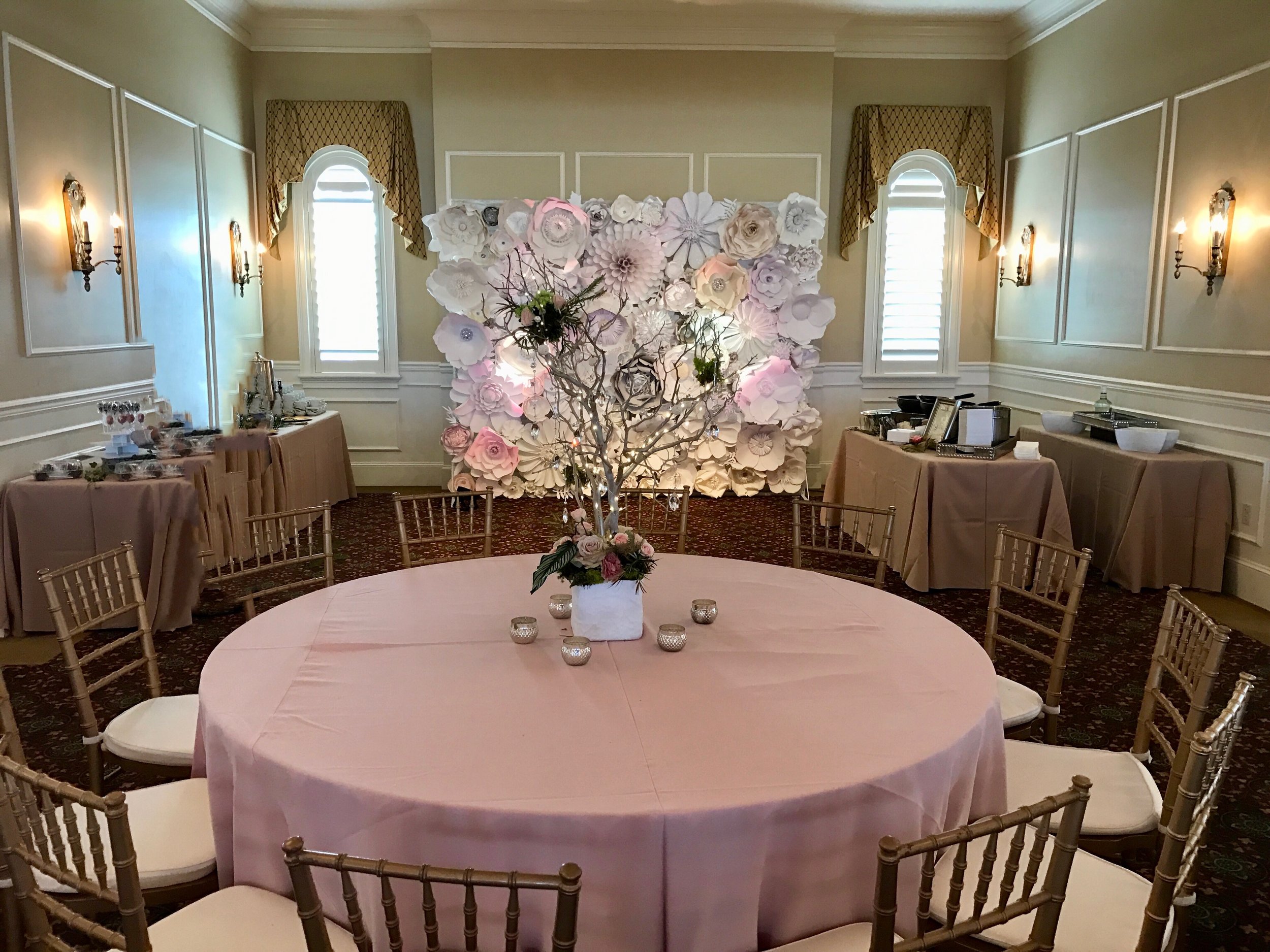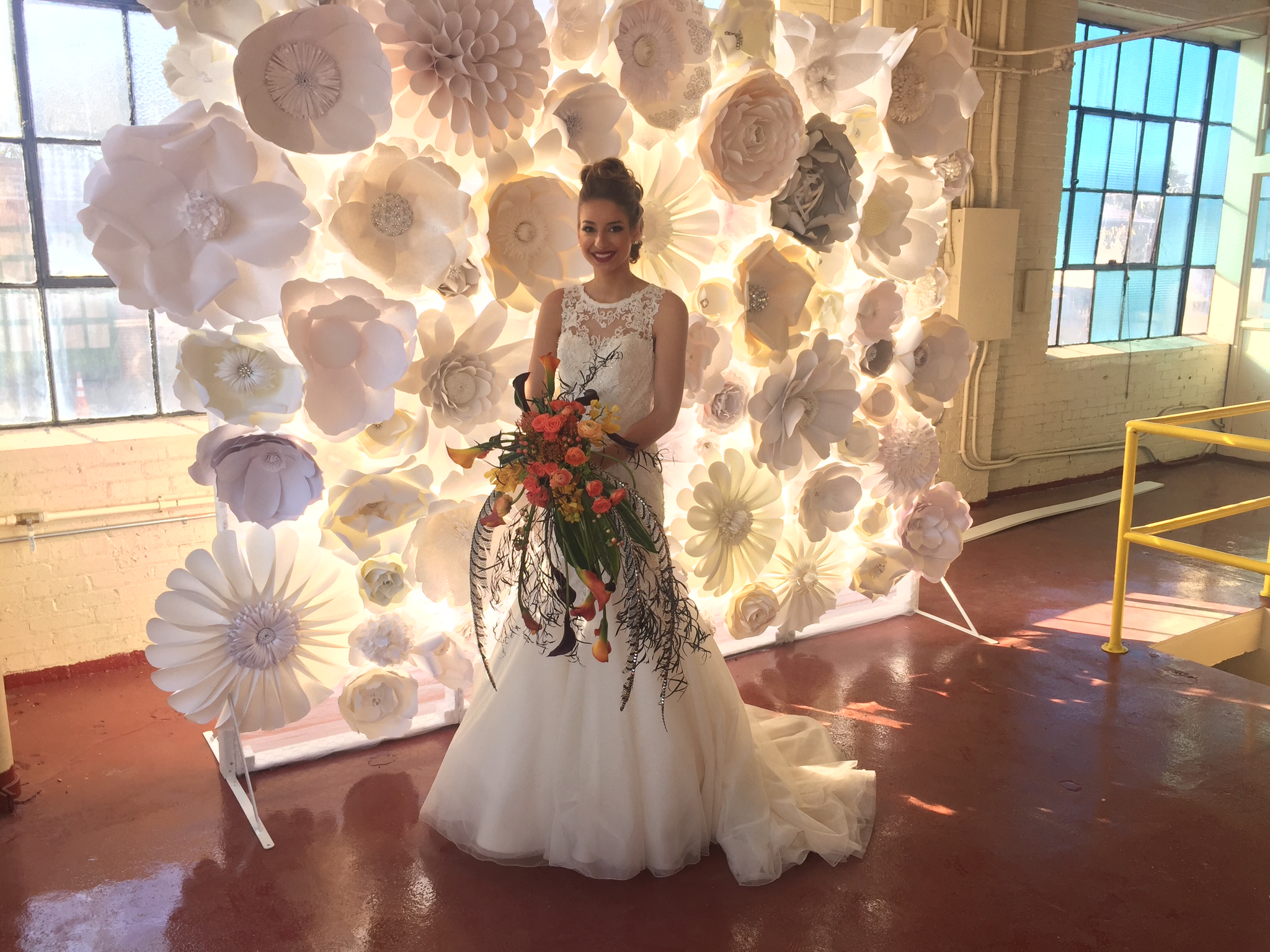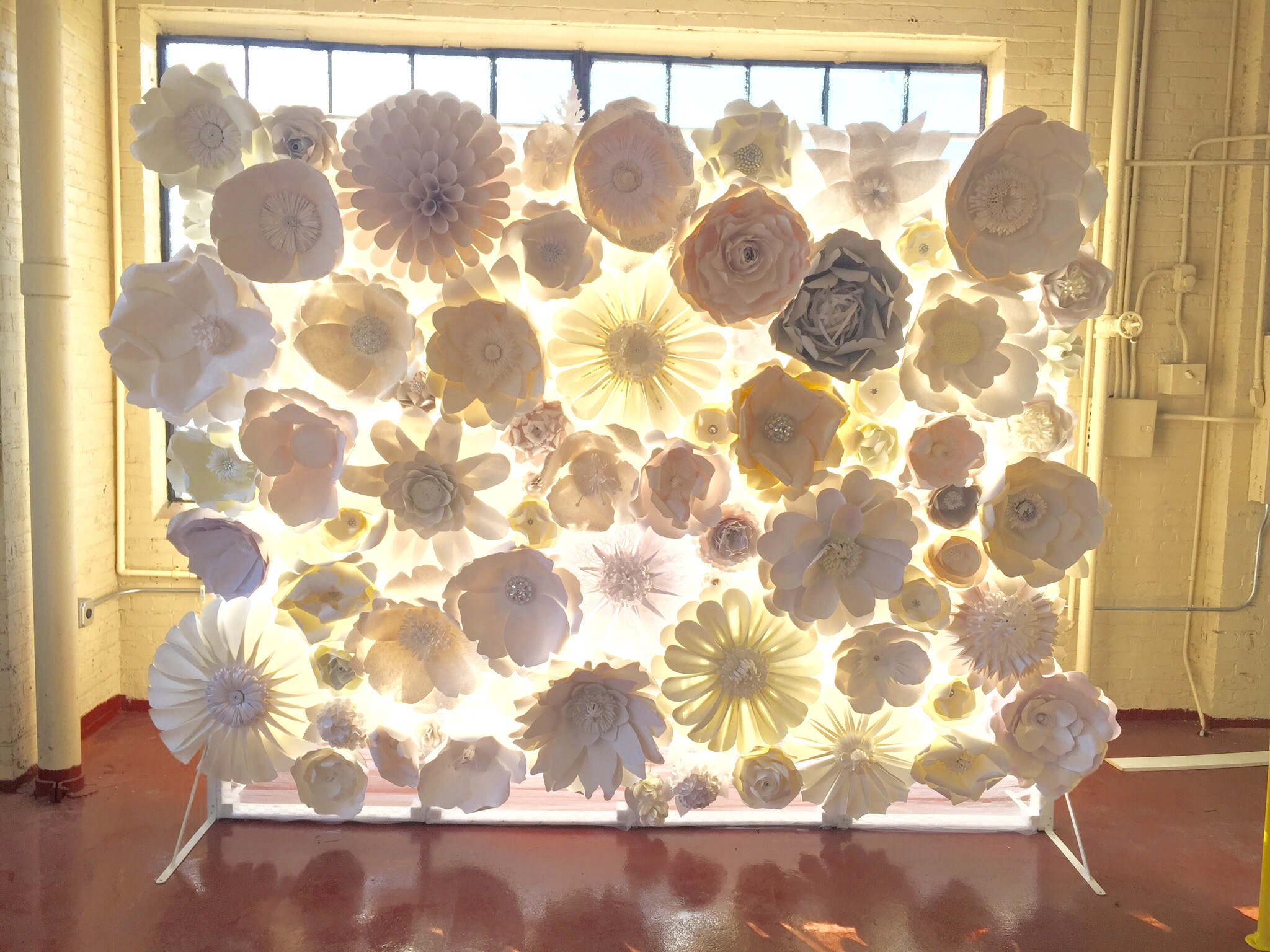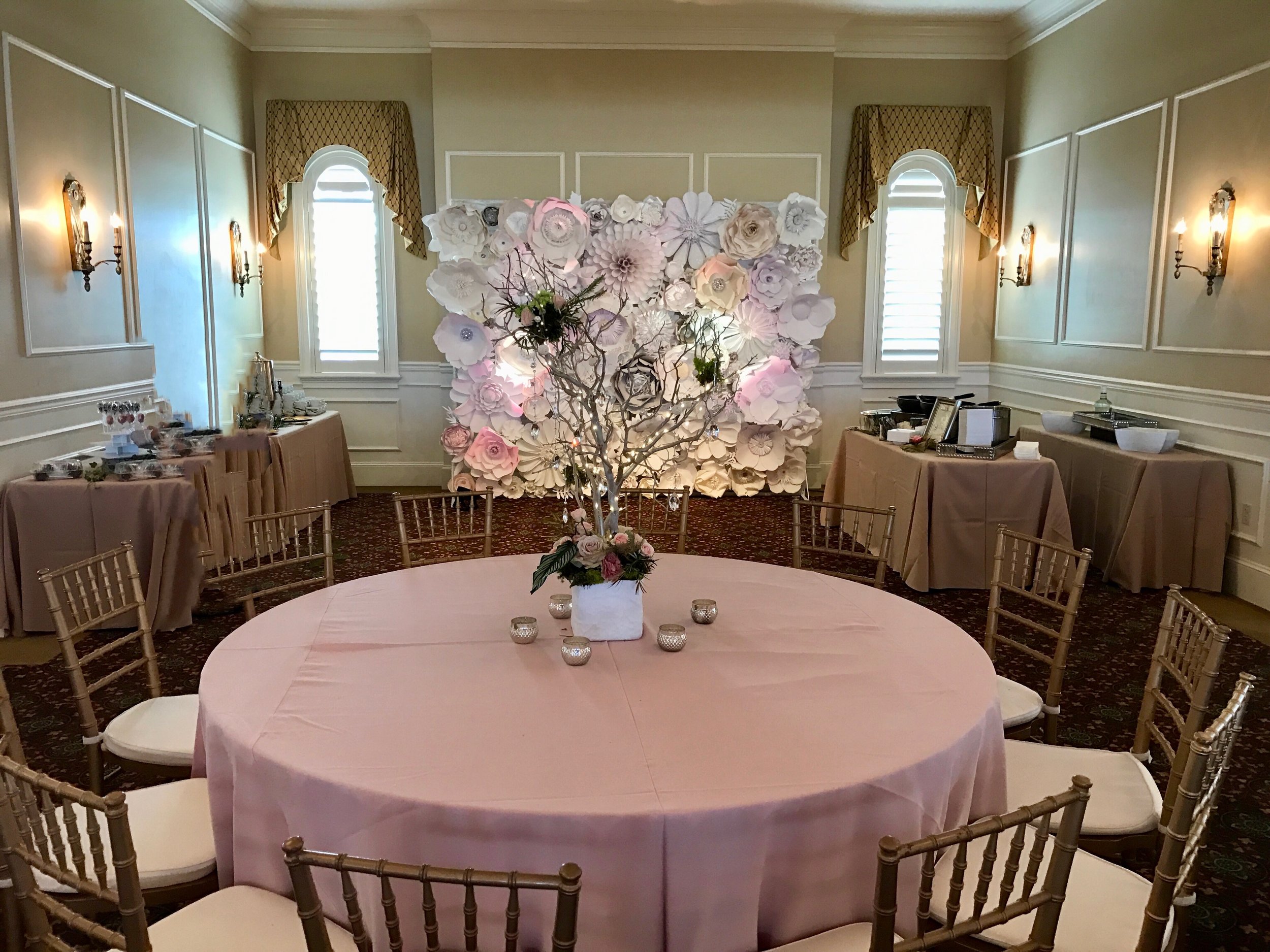 Add this amazing 8'x10' paper flower wall backdrop to you wedding! It will enhance your photos when placed behind the head table, as a stylish photo booth wall, or as the ceremony backdrop.
We will deliver and setup the wall at your chosen venue in the Jacksonville, St Augustine, Palm Coast, Orange Park, Ponte Vedra Beach, Amelia Island and surrounding areas.
Rental $400 incl. custom uplighting
Delivery & Setup $350.
Rental discounted with full wedding flower order.
My love for Flowers began in 1993, when I got married. As a young bride, after sifting through many wedding magazines for several months, I picked all the most expensive flowers that were out of season! I quickly learned about budgets and availability, however, and with my very talented floral designer, we were able to exceed my expectations! She promised me that she would give me the look I was after, and she delivered. The results? Happy bride and groom, happy parents, and a beautiful wedding!
My passion for flowers did not end there. I began a millinery business shortly afterward in Halifax, Nova Scotia, using handmade and antique silk flowers. The weather was pretty harsh in the winter and the bleakness of a grey sky and leafless trees against the backdrop of a white snowy ground, left me longing for the beauty of flowers and anything green. My love of colour and texture manifested itself in my work. I was very fortunate to be able to make many floral concoctions on hats, for the Lieutenant Governor's Annual Garden Party, as well as wedding hats and headpieces.
It was not long before I was asked to work on theatre and film productions. This experience evolved into formal costume design training, at Dalhousie University's, Costume Studies Program, and a passion for antique costume and textiles. I continued my studies, and graduated with a BFA in Textile Design, and a minor in Art History, from the Nova Scotia Collage of Art and Design University.
Three children later and an international move, I found myself making costumes and beautiful floral headdresses, for local ballet productions. When I was finally able to work again, I was hired as a floral designer for a local florist, and worked in a garden center. I rediscovered my love for flowers, and in a climate, that things seem to 'grow like weeds', I began planting beautiful flowers and greenery around my home. I became a St. John's County Master Gardener, while freelancing for various floral designers, working on weddings. I have had the privilage of working with Heidi Snow, the PGA Tour Championship Florist, for the last two Player's Championships, here in Ponte Vedra Beach, and I look forward to working with her in Atlanta.
I am passionate about my work. I want my clients to love what they receive because it is an extension of me. My attention to detail and providing exceptional customer service is a priority. I never want any of my clients to be unhappy, so communication is very important to me.
Striving to be the best designer that I can be, I am always educating myself on the newest techniques, floral supplies, and flowers on the market. In 2018 I earned the much coveted accreditation of AIFD (American Institute of Floral Designers) and locally I am an active member of the Florida State Florist's Association, SAF (Society of American Florists), I have attended several hands on classes by well known international floral 'stars', and studied floristry at the South Florida Center For Floral Studies. I started my journey with a scholarship from the Florida State Florists Association, for a mentorship with the very talented, Bob Tucker, CFD, FSMD.
I look forward to designing for your event, and all of your future occasions! Together with my talented and professional team, we will help make some wonderful memories!